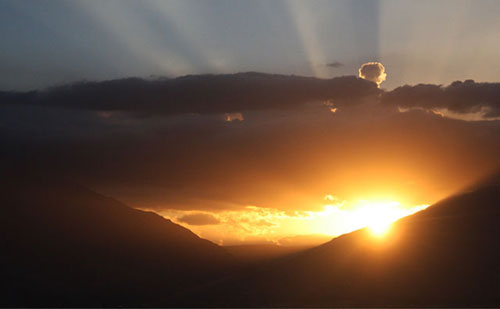 "I have seen Kelly Jean transform the lives of many young women seeking balance and harmony in their recovery. I witnessed her energy and her expertise in the areas of health and personal wellness to be of incredible help to these women on their journey to healing."

Y. Fliers, RN, San Diego

"I worked with Kelly Jean from January-March 2011 and I was finally able to let go of my fifteen year battle with my binge eating disorder and start a new healthy life! Nine months later, I am 47 pounds down, my skin is the clearest it has ever been and I have a new lease on life! I am no longer addicted to sugar and flour and I would have never imagined being this healthy! The biggest change is my depression is gone and my brain chemicals are consistently balanced. Kelly Jean 's program has changed my life and am so thankful for my new lifestyle"!

Rayo C.,  Los Angeles

"Kelly Jean, your love and inspiration made me believe that I, too, could heal. You were uplifting, loving and full of positive thoughts and words that were followed by a spirit of peace and kindness. You got me and wanted to see me succeed in life and learn to shine the light from myself. For all of this from your heart, I love you and I am determined to reach for my highest potential. I am so thankful you came in my life."

Kiran, Jane, Riverside
Addiction Recovery
Letting go of addictions is one of the greatest accomplishments of a lifetime and you deserve to feel radiance and vitality in your recovery.
A more holistic approach is incorporated with the winning combination of specific fitness and nutrition that balances the body and brain chemistry, as well as, spiritual mentoring and guidance that is based on a foundation of unconditional love and support. A personalized program is designed for those who are newly in recovery or for those who have been addiction free for some years and are looking to thrive in recovery. You will be given step by step guidance on how to apply new lifestyle and nutrition habits, as well as, emotional and spiritual support, all of which inspire long term and successful recovery.
Specializing in the following addictions:
Alcoholism- (must have at least 90 days of sobriety)
Drug Addiction- (must have at least 90 days clean)
Nicotine Addiction- (The only requirement is the desire to quit smoking)
The 30 Day Recovery Program Includes:
Daily support- (recovery, life coaching, nutrition and fitness support)
90 minute nutrition consultation for blood sugar stabilization and brain chemical balance
Liver cleanse and adrenal support
Fitness program for brain chemical balance and adrenal health
Vitamin and supplement support
Meditation and affirmations
Practicing positive and loving self-reflection
Incorporating structured living and self-care
Journal writing and sharing
Learning how to apply spiritual principles into your life
Daily action plan that incorporates all of the above
Call for pricing.
Prices may vary as every recovery program is specially designed for each individual
The 60 Day Aftercare Program
Call for pricing.
Continued support is necessary for those who are newly in recovery. After you complete the 30 day intensive, you will receive two 45 minute sessions a week for 60 days.
In these sessions we will cover:
Positive and loving self-reflection
Structured living and continued self-care
Applying spiritual principles into your life
Creating a supportive community
Continued nutritional support
Integrating yourself into the work world
Discovering your personal goals and aspirations
Call for pricing.
Prices may vary as every recovery program is specially designed for each individual
If you or a loved one has been struggling with addiction, don't delay another day. 
Let this holistic approach help you thrive on your path of recovery. Call 760-696-7084