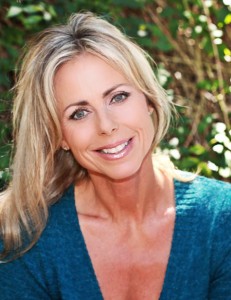 Life Coaching & Spiritual Mentoring
"Life Coaching/Spiritual Mentoring is a personal process involving change. From a foundation of unconditional love, I offer my help in leading you into more personal empowerment, increased independence and soulful responsibility for yourself in every aspect of your life.
I believe in living a balance between our humanity and the ever-present essence of our spiritual self. It has been my experience that being connected to both our humanity and our spiritual self enhances our ability to overcome life's challenges.
Learn to become more of your amazing self and feel more empowered to create the life that you want. I offer you a depth of compassion and understanding through my experience and am fully committed to helping you overcome and achieve all that you wish. Sometimes this involves one person, families, adults or adolescents."
~ Kelly Jean Dammeyer
The following are some examples of topics that are covered:
Recovery from alcohol and drug addiction
Overcoming eating disorders
Healing from Adrenal Fatigue
Preparing for and living with menopause
Self-Empowerment- Taking charge of your life
Discovering the many ways that love shows up in our lives
Manifesting great friendships
Manifesting the ultimate loving relationship
Opening up to unconditional love for ourselves
Redefining our body image
Overcoming the effects of being bullied – Empowering Oneself
Transforming our physical health
Creating the career that we want
Discovering personal talents and skills
How to utilize meditation, affirmations and visualization
Believing in ourselves when others may not
Freeing ourselves from anxiety and fear
Freeing ourselves from depression
Coaching/Spiritual Mentoring- Fee- $125/hr.
Purchase a Life Coaching/Spiritual Mentoring Session
For more questions about Kelly Jean's programs, call- 760-696-7084760-696-7084760-696-7084
Long distance and skype consultations available
 "Kelly Jean is an inspirational healer on both a physical and spiritual level.  Through her own amazing journey of overcoming adversity and transforming into a healthy, happy self,  as well as her studied knowledge of nutrition, various exercise techniques and spiritual guidance, she is well-equipped to make a huge impact in the lives of those who seek her help.  I worked with her regularly for about 3 months and in that time have completely shifted my life's direction.  I had endured an almost life-long struggle with severe depression, anxiety, insomnia and substance abuse prior to working with Kelly Jean.  I had previously sought help through various psychologists, psychiatrists and medications with little lasting positive effect, and in some cases, very unpleasant negative side effects.  Kelly Jean has instead taught me how to improve all aspects of my health through natural means and with the power of my own consciousness.
I know that such a major lifestyle change will continue to require further vigilance in my efforts to maintain progress, but I have already come so far and feel so much more confident, at ease and empowered that I have little doubt in the permanence of my new direction.  It is a great feeling to finally know that I am in control of my own mind, body and life's path.  I do believe that it invariably requires a high degree of willingness and effort within oneself to achieve any long-term personal readjustment, but if you so choose, Kelly Jean will be there with unconditional love to support, motivate and guide you along your way."

Nick T.