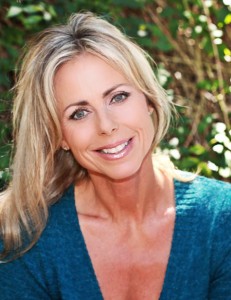 Kelly Jean has the unique gift of professional knowledge combined with vast life experiences which enable her to successfully work with a wide variety of issues relating to both men and women of all ages.  She is an inspirational leader, speaker and a facilitator for all areas of health and wellness including nutrition, fitness, addiction recovery, spirituality and personal empowerment.
Kelly Jean lives the fact that we can overcome any of life's challenges and more importantly, that we really can create the life that we desire.  She spent her earlier years battling and overcoming many addictions including alcohol, drugs, nicotine and food. She overcame obesity, a chronic illness, anxiety, depression and many more adversities.  First and foremost she has committed the last twenty six years to her own precious journey of physical, emotional and spiritual transformation.
Kelly Jean became dually certified as a personal trainer in 1999, and then went on to become certified in many group fitness venues. During that time, Kelly Jean experienced the sudden onset of a panic disorder that lasted two years which in turn led to a chronic illness. Through that experience, she discovered that being healthy required much more than fitness alone which inspired her to go deeper into the studies of nutrition, alternative medicine and spirituality. As she refined her knowledge and as she personally experienced higher levels of transformation with fitness, nutrition, and spiritual principles, she obtained additional certifications in nutrition and spiritual mentoring/life coaching.
---
Certifications:
Nutrition
National Academy of Sports Medicine (NASM)
American Council on Exercise (ACE)
Certified Spiritual Trainer, Mentor and Facilitator with the Center for Soulful Living
Level III Macrobiotics
White Lotus Yoga
Zumba®
Pilates
Neuromuscular Integrative Action (NIA)
Post-Rehabilitation Training
TRX Suspension Training
Qi-Gong