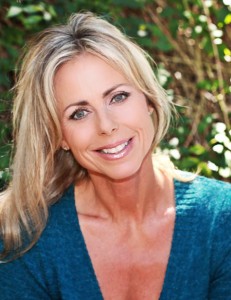 Seminars
Workshops, seminars, lectures, and wellness programming for:
Schools and Universities
Corporations
Non-profit organizations
Spas and wellness centers
Yoga studios
Kelly Jean Dammeyer is a shining example of spectacular triumph against incredible odds. Kelly Jean's story motivates people to achieve their own dreams, overcome obstacles they face, and to fully realize their magnificence.
Kelly Jean's life is a lesson in self-determination and hope.  She shares her life experiences as a young girl growing up in Southern California's fast lane and dead-ending at the bottom. She overcame not one but many obstacles that have guided her principles and enabled her to rise from the devastations of her painful past. Kelly Jean is now a successful business woman in the health and wellness field and a passionate speaker that captivates audiences on topics closest to her heart. At the core of her inspirational messages are the importance of dedication, self-worth, and accomplishing one`s goals.
Topics Include:
Blood sugar stabilizing nutrition
Healthy weight loss and maintaining it for life
The secret to obtaining your fitness goals
Recovery from alcohol and drug addiction
Overcoming eating disorders
Healing from Adrenal Fatigue
Preparing for and living with menopause
Self-Empowerment- Taking charge of your life
Discovering the many ways that love shows up in our lives
Manifesting great friendships
Manifesting the ultimate loving relationship
Opening up to unconditional love for ourselves
Redefining our body image
Overcoming the effects of being bullied – Empowering Oneself
Transforming our physical health
Creating the career that we want
Discovering personal talents and skills
How to utilize meditation, affirmations and visualization
Believing in ourselves when others may not
Freeing ourselves from anxiety and fear
Freeing ourselves from depression
For more information and to schedule a seminar call- 760-696-7084 or email info@KellyJeanWellness.com